250+ Best Digital Wall Clocks
Today we are so used to reading time off digital devices, whether it is from our mobile, laptops, or some screen that we unconsciously walk past each day. I'm never a big fan of digital stuff, but I admit that the practicality and clinical precision that a digital wall clock brings about is plenty useful.
When it comes to home decor, it might seem difficult to fit them in, and as such you will not find them in rustic, boho, or shabby chic homes. They do, however, blend in quite well in modern, Scandinavian, or minimalist abodes.
Additionally, some digital clocks also have functions that a traditional clock does not have which you might find useful, for example, a timer for the kitchen or an alarm clock for the bedroom.
In fact, clocks have advanced so much since their humble start and can now tell you things like if it would rain today, play you your favorite songs, the humidity levels, and the temperature. These weather station clocks work great both indoors and outdoors.
There are also some small digital clocks that are portable, making it perfect for travelers or business people who rely on this mighty useful gadget.
With that in mind, browse through our collection below to find the best digital wall clocks for your home now!
[block id="7091″]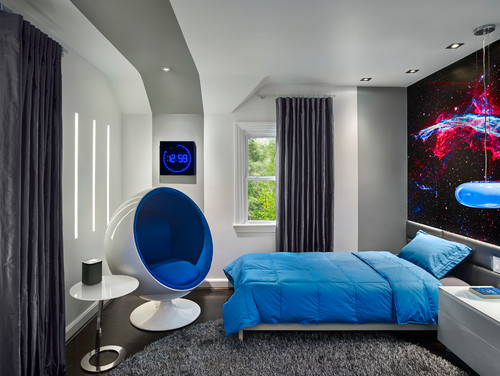 ---
Best Digital Wall Clocks Collection
[block id="sign-up-for-amazon-prime"]
[products category="8646″ columns="3″ limit="300″ orderby="price" order='asc']
---
When was the digital clock invented?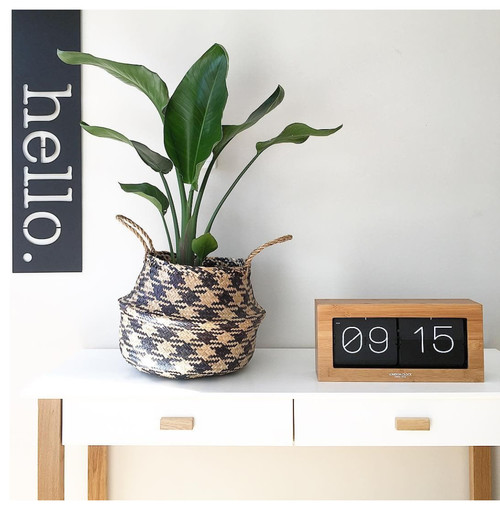 The first digital clock came about in 1883 when an Austrian engineer Josef Pallweber created a jump-hour mechanism. This continued to evolve and was adapted into wristwatches.
By the time 1956 came around, a patent for a digital alarm clock was filed and thus started the digital clock movement.
In 1973, Hamilton Watch Company made the world's first digital watch with an LED watch face, greatly changing the way people were able to tell time.
Digital watches and clocks have since flourished and gone through many improvements to become what we have today.
Are digital or analog clocks more accurate?
In general, one would think that digital clocks are more accurate, but there are exceptions to that. Most of the high-end watches are made with even better precision than a digital watch, and their price tag reflects that.
The truth is, most watches are affected in one way or another by external factors such as temperature and air pressure among others, but they can keep time pretty accurately without the need to recalibrate.
For most of us, this does not affect our daily lives, but if you are keen to know the most accurate way to tell time, you will need to use an atomic clock or fountain clock.
How long do digital clocks last?
It differs from clock to clock, but in general, you can expect the battery life of a digital clock to last one to two years.
What functions do digital clocks have?
Digital clocks have improved tremendously since its first iteration, and not only can it tell the time, there are lots more functions integrated into them these days.
Here's what you can find:
Alarm
Stopwatch
Timer
Date/Day in different formats
Time zones
Auto adjust to Daylight Savings
Temperature
Humidity
Dew point
Weather forecast
Are digital clocks better than regular analog clocks?
This really comes down to your personal preference, and the style of your home if you wish to display it prominently.
Digital clocks are easier and more straightforward to read thanks to the digits shown clearly, but analog clocks exhibit a charm and nostalgia that digital clocks cannot compare.
I would choose the analog clock over the digital clock in my home, but am open to both types if using as a wristwatch.
How to choose the best digital wall clock?
Digital clocks are quite frankly a dime a dozen, which beg the question of how to choose the right one.
It is not a complicated question per se, and my personal rule is to find one that has a good track record and can last.
In no order of preference, these 5 are my most highly recommended models:
[product id="23807″]
[product id="23801″]
[product id="23785″]
[product id="23243″]
[product id="23575″]
What's next after Digital Wall Clocks?
Personally, I am not a huge fan of using digital wall clocks in my home as they stick out as too futuristic. I would go for a modern wall clock for a simple and classic look. That said, I do own a weather station clock that we put out in the veranda and it doesn't really stand out or anything like that.
I do think that they make good timepieces in certain areas of the home, such as the bathroom, study, or garden, so there's certainly a need for it.
What about you? Will you be getting one soon too?
If you need help in finding a wall clock for your home, consider checking out this post on how to choose the right wall clock.
Before you go, do check out our other clocks collection such as farmhouse clocks, coastal beach clocks, and oversized wall clocks! We also have a large collection of articles about wall mirrors, so that might be a good place to visit to complete your wall decor getup!