160+ Best Gold Wall Mirrors
Wall mirrors are one of the most basic yet versatile home decor items you can get. They are highly functional, and at the same time, they come in plenty of shapes, sizes, and colors.
For most homes, a gold wall mirror can easily fit in, unlike something more unique such as Art Deco mirrors that would look out of place in a rustic home.
They exude luxury and sophistication, and a brushed look can also provide an understated bold look (try out frameless mirrors!). Whichever area you intend to place it, or whichever shape you prefer, there is surely one that is right for you.
In this post, I will be sharing with you the collection of our favorite gold mirrors. Be sure to browse through as you will find lots of different looks that can match your wall decor easily.
[block id="7091″]
---
Best Gold Wall Mirrors Collection
[block id="sign-up-for-amazon-prime"]
[products category="1251″ columns="3″ limit="300″ orderby="price" order='asc']
---
More about Gold Wall Mirrors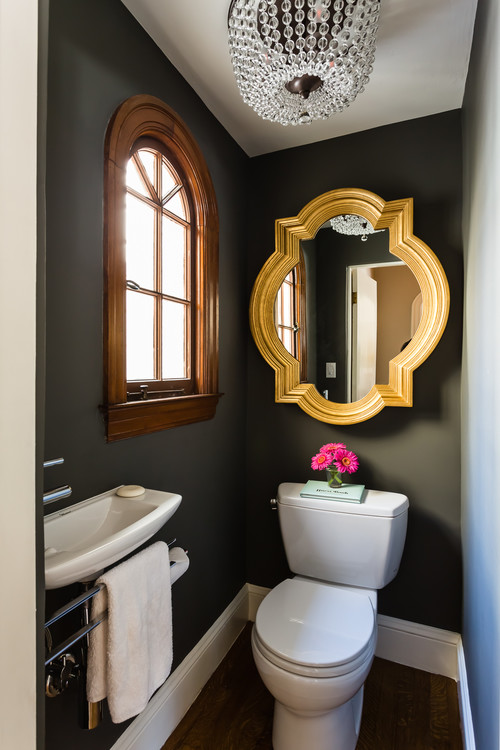 After looking through the collection here, I'm sure you have a good idea of what can work in your home.
The cool thing is that you do not actually have to invest in a pure 24-carat gold mirror that will set you back a fortune. These days, most metallic wall mirrors are made of synthetic materials that mimic that actual metal, and costs significantly lower and thus more accessible to most people.
I really like to use a decorative mirror to reflect a nice corner of our home, or a particularly attractive wall art/accent.
Bathroom vanity mirrors are a good place to start your collection, and slowly move on to the general living space.
One method you might consider is the mixing of metallic objects to spice up your home decor.
Pair different materials such as silver, gold, brass, bronze, and pewter to create layers and bring about an interesting design.
And finally, don't get too carried away with these interesting accessories.
Find out about the mistakes you should avoid while decorating with mirrors, a bunch of interesting mirrored wall ideas, and you might also want to pick up some tips from Feng Shui too.
Vintage Antique Gold Mirrors (or Baroque Style Gold Mirrors)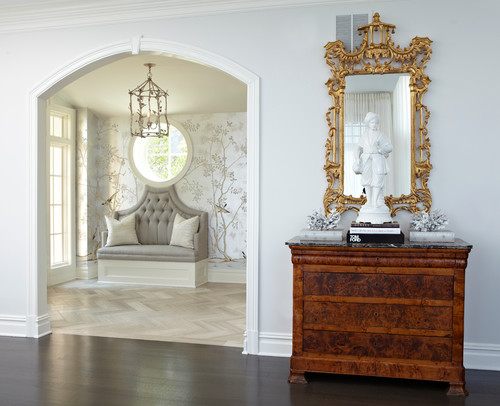 These would do very well in traditional-style homes. They have an aged appearance and usually come in intricate designs, perfect for complementing the dark wooden interiors these homes usually possess.
Oversized Gold Wall Mirrors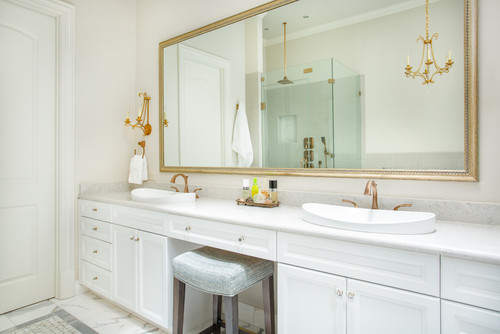 I find that these do really well in 2 areas: the bathroom and the entryway. An extra-large mirror can really expand the spaciousness of an area and is great for dressing up, exactly what these 2 spots need.