200+ Best Large Wall Mirrors
It is not uncommon to find regular sized wall mirrors all across households, as they tend to fit in well with the design and especially the space afforded.
I absolutely adore using odd-shaped, mosaic, or brass mirrors as wall decor, but there is one that has always had a special place in my home: the large wall mirror. I classify them as anything above 36 inches to full floor to ceiling type mirrors.
They are perfect for bringing in light from the outside, making a small room look dramatically larger, and are perfect for dressing up!
I mean, how many times have you tried to bent and stooped over to get the right angle to view your outfit? I know I have done it many times.
Whether you choose to hang one up on your wall or just leave it leaning against one, you can certainly enjoy having a long wall mirror in your home.
In this post, let's explore the best large wall mirrors collection as well as how to utilize them to full effect (no pun intended!).
[block id="7091″]
Best Large Wall Mirrors Collection
[products category="566″ columns="3″ limit="300″ orderby="price" order='asc']
What are large wall mirrors called?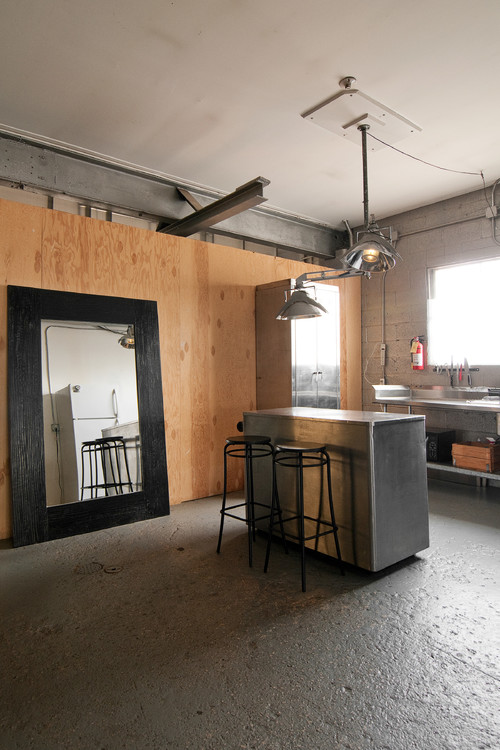 When it comes to large wall mirrors, we typically group them into 3 types:
The Cheval floor mirror
The leaning floor mirror
The traditional floor mirror
So what's the difference?
The Cheval (french word that means horse, support, or frame) floor mirror is actually one that is built into a frame and is pinned, usually right in the middle so that it can rotate or be tilted. This allows you to easily change to the angle of the mirror so that you can view your outfit clearly. I like that it has a very traditional and old school look and feel to it.
For the leaning floor mirror, it is exactly what its name suggests: it leans against something (usually a wall) at the top end, while the bottom end rests on the floor. These are gaining popularity but still takes a back seat as some people might find that it can be dangerous placing one, especially in homes with kids. Beyond that, I like that they create a nice dimension to the room and they are frequently made with beautiful framed designs.
As for the traditional floor mirror, they are somewhat similar to the leaning wall mirror, but instead of standing on the floor, they are mounted on walls, doors, or cabinets and provides a head to toe view for the person using it. I find them slightly old-fashioned, but placing a rectangular oversized wall mirror horizontally above a sofa in a living room is a great way to decorate.
Where to place large wall mirrors?
These extra-large wall mirrors can go into a few places in the home, and I highly recommend that they be placed on their own without any other home decor around them.
The reason for that is large wall mirrors typically command lots of space, and is a conversation piece on their own. You do not want to add accessories around it to complicate or lessen its impact.
Usually, a large wall mirror will do well in walk-in closets, in the corner of a room, or mounted near the entryway.
Assuming that you have a home gym, you definitely need to invest in a set of wall-mounted activity mirror to monitor yourself while you work out.
Another place I like to place them is above the mantle or sofa set in various rooms, either with a horizontal rectangle mirror or simply a large round mirror.
If you choose to have one above the mantle, try to allow for about 4-6 inches of space between the bottom of the mirror and the top of the mantle.
For sofas, I typically aim for 8-12 inches above the top of the sofa to hang a wall mirror.
The goal is to create a visual break and also not to have it too cluttered.
One last tip I have for you is to try out a pair of extra large wall mirrors if you can afford the space. This is likely your main living room, and having a pair spread 4-5 feet apart can really create a large expansive look in your entire home.