70+ Best Modern Wall Clocks
There are so many ways for people to decorate and design their homes, from rustic farmhouse style to simple Scandinavian interiors, the limit is your imagination.
However, there are 2 styles that are often confused and people often use them together when they are actually somewhat different and a category on their own: the modern and contemporary styles.
Both are still very much popular today, and none more so than the modern wall clocks, a classic that fits well into every household.
In this post, we shall show you our collection of favorite modern-style wall clocks (as well as some mid-century and postmodern ones) and dig a bit deeper into that confusion!
[block id="7091″]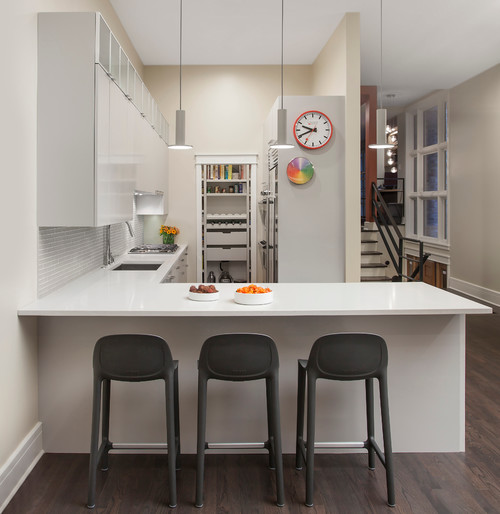 ---
Best Modern Wall Clocks Collection
[block id="sign-up-for-amazon-prime"]
[products category="385″ columns="3″ limit="300″ orderby="price" order='asc']
---
What is the difference between modern and contemporary style?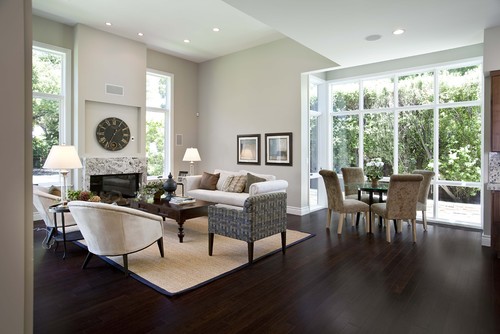 The modern style came about some time during the start of the 20th century, and at that time, the world was going through the Second Industrial Revolution, and this style was heavily influenced by the period.
There was a strong focus on functionality, and as such, designs were mostly simple and made use of neutral colors such as earthy tones. To put it simply, there was no fluff.
In contrast, the contemporary style was born some time in the 70s, and this was when things were opening up and people were moving on from postmodern styles.
While they do share some similarities in that they do not feature heavy elements, contemporary is more free-flowing and features softer lines, making use of curves more so than modern style.
How to choose a wall clock and where to hang it?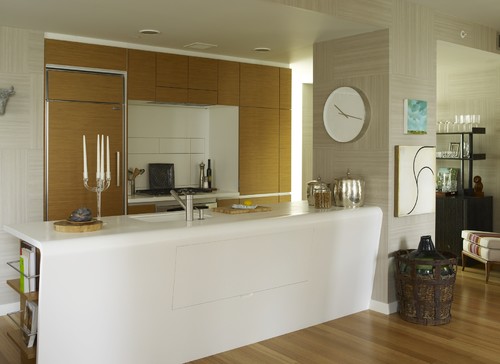 Typically, the first decision is whether to use an analog clock or a digital clock.
Analog clocks are the classic way of telling time, and frankly, they make more sense from an interior design point of view.
After deciding on the type, you would be looking at the size of the wall clock. How much space are you afforded can determine the size of the clock you wish to hang.
In a large living room, an oversized wall clock can be a focal point, while in a study room, you would likely want to go with something smaller that does not stick out like a sore thumb.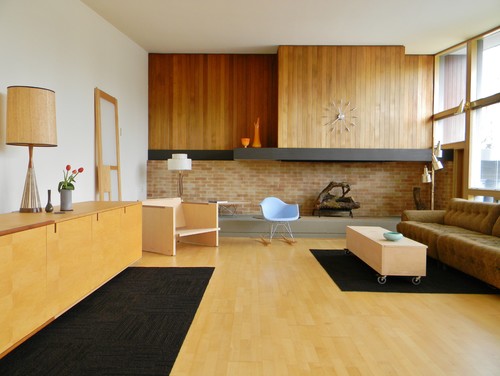 Consider what else is hanging on a particular wall. Are there already photo frames or paintings on it?
If you already have a large wall art in place, you might want to find another location for the clock, or if it were a series of frames, a wall clock could do well to blend in seamlessly.
You also need to factor in where in your home would you be most likely to look at the time. Don't hang them in a space where it is hard to see and also make sure that the size is appropriate. You don't want to have a tiny clock opposite your couch and squint each time you look at it.
And lastly, you will want your clock to be in tune with the overall design of your home. There are lots of styles that demand a specific type of clocks such as nautical clocks, farmhouse clocks, or industrial clocks.
If you wish to get into the details, check out our expert tips on choosing a wall clock.
What's next after Modern Wall Clocks?
A modern-style wall clock is highly versatile and has a classical look. While some might think that they are boring, they do serve a purpose in modern home designs. I have seen modern clocks in a variety of homes from minimalist to shabby chic.
Be sure to browse through our collection above and find the right one for your home!
We also have lots of other articles that you might be keen on, including rope clocks, coastal beach clocks, and large oversized wall clocks!