101+ Best Mosaic Wall Mirrors
One of the most colorful and unique wall mirror designs is the mosaic mirror.
When you are designing your home, you would need to stick to its theme and not wander off endlessly, ending up with a mish mash of home decor that does not fit well. Indeed, I have seen some homeowners make the mistake of thinking that their colorful mosaic mirror can simply fit into their homes, but alas, it doesn't
The good thing is that mosaic wall mirrors do come in lots of different styles these days, which means there is likely one suitable for your home to make a bold statement.
If you are picking out a new mirror soon, you should definitely consider taking a peek at the designs on display here.
In this post, we will be covering the following:
[block id="7091″]
Best Mosaic Wall Mirrors Collection
[products category="564″ columns="3″ limit="300″ orderby="price" order='asc']
What is mosaic?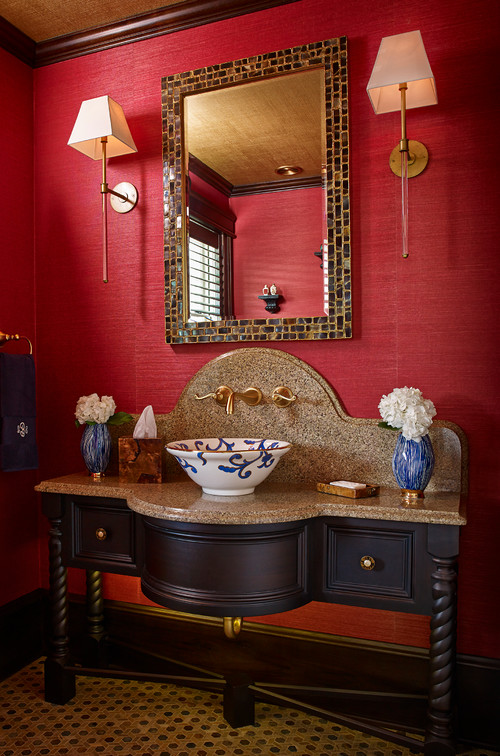 A mosaic is a design style and art form that has been around dating back 4000 years ago.
Essentially, it can be anything that is covered with tiny bits of glass, stone or mirror.
If you look around, you will notice that mosaic designs often look very different from each other, especially if you find one that is created using random sized bits.
The typical ones will feature square or round tiles, but whichever type is used, you can be sure that a mosaic design is stunningly beautiful and intricate.
They are then used to create lovely works of art, many of which can end up as part of your wall decor.
What should you consider before buying mosaic wall mirrors?
There are a few things you might want to pay attention to when choosing a mosaic wall mirror. This is to make sure that your new mirror can blend in well, and take up the right position in your home.
It is pretty easy to ruin it, so let's not make that mistake, shall we?
Pick the right size – If you are hanging this above a piece of furniture, maybe a sofa or a console, you would do well to choose a mirror that is roughly 2/3 the size of the furniture. That is the say, if you have a 6 ft sofa, you should consider getting a mirror that is no longer than 4 ft wide.
Choosing the right colors – As you know, mosaic wall mirrors offer a huge array of colors to choose from, but you can't simply grab one and expect it to fit it. Depending on the theme of your home, you might want to choose an all silver mirror for a Scandinavian theme, or one that is made out of pieces of wood for a rustic/farmhouse theme.
Use it to create a gallery wall – Make your mosaic mirror the focal point by using it in a gallery wall. A modern and glamorous look can be easily created with a large wall mirror and pairing it with wall art and a couple of accents.
Try out mosaic mirror tiles – These things are perfect for forming a backsplash and they are easy to install and clean. The effect it creates is beautiful, and they are typically priced reasonably. With a pack in hand, you can also exercise your own creativity and construct your own masterpiece!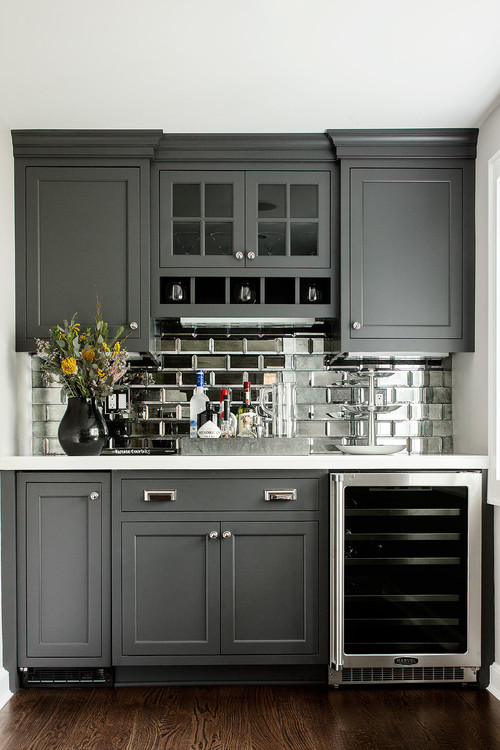 How to frame a bathroom mirror with mosaic tiles?
If you would like to get hands-on and create your own DIY mosaic mirror, then this section might help you out.
It is actually a really simple craft project, and you would just need:
an existing wall mirror
some construction adhesive
mosaic tiles
pieces of scrap wood
tape
and possibly some grout
Check out this video which I found to be really simple and useful.