Best Shadowbox Wall Mirrors Plus DIY Tip!
You might have seen posts on social media, or possibly a DIY blog, of photos of shadowbox mirrors that are simply gorgeous.
There is something about creating a raised frame that encapsulates the subject perfectly, turning something simple into a new level and looking three dimensional.
Wall mirrors are usually used for vanity and aesthetic purposes, and in this case, shadowbox wall mirrors are great tools for showcasing a precious item in your collection, possibly an antique or heirloom handed down to you.
It is also a great way to package a gift to a loved one, and we have also used it to display sweet little toys and photos of our children on the ledge.
Whichever way you are using it, you will certainly love a shadowbox wall mirror in your home.
In this post, let's take a look at some of these lovely pieces available as well as how to make your own.
[block id="7091″]
Best Shadowbox Wall Mirrors Collection
[block id="sign-up-for-amazon-prime"]
[products category="4615″ columns="3″ limit="300″ orderby="price" order='asc']
---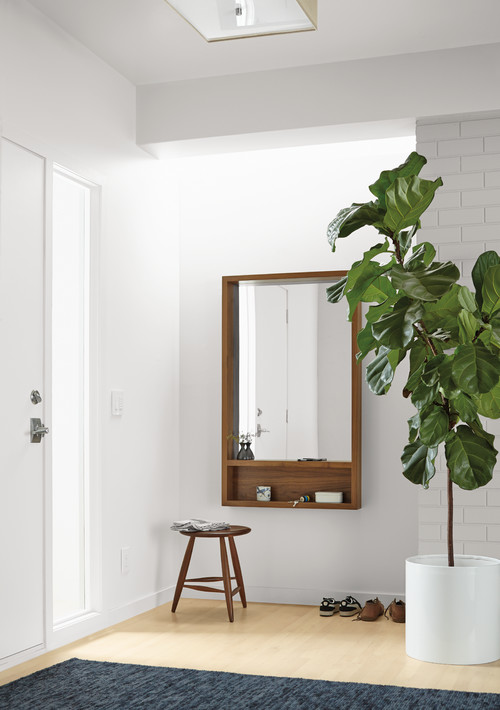 Tips on using a Shadowbox Wall Mirror
Below you will find a few handy tips on what you should or shouldn't do with a box mirror:
Do use it to display precious objects that you wish to bring extra attention to
Create a feature or gallery wall in your home with a few of these lined up side by side
Use one in the bathroom where you can store small bottles of liquid or even a toothbrush holder for space savings!
Install a hook on the top section of the frame and you can hang a small plant off of it!
Do not use a shadowbox mirror as your main dressing mirror, as they do not display the best lighting. Try a wall mirror with lights instead
DIY Shadowbox Mirror
The thing about this kind of mirror is that there really isn't a lot of shops selling it. I'm guessing the reason is that it is so easy to make it yourself. That's a kind of a bummer, as I would struggle to make anything beyond a rectangle or square one.
And that's what I will be sharing today: a rectangle wood shadowbox mirror that will look great in a dry bathroom (or powder room), bedroom, or entryway.
There are mainly 2 ways you can go about making your own box mirror.
First method: buy a ready-made shadow box and stick a mirror in it. The challenge here is finding the right sized mirror to fit exactly, which can be resolved by getting a custom cut mirror. And don't you worry about the price, thinking it is made to measure.
Here's a box set that fits the bill:
Head to Lowe's and purchase a mirrored glass from them and they will be happy to cut it to your measurements. It is relatively cheap and quick. Some local home improvement shops offer this service too, so you might have to call and check in with them.
Reminder: Be sure to measure the internal dimensions of your shadow box rather than the outside!
Second method: This requires more of a hands-on approach and some tools, so if you have them readily in your home, this project is the one for you!
Materials and tools you will need:
Step 1:
Place your mirror onto the plywood and mark it with a pencil. Cut out the shape you need. Sand the sides with a 60-grit sandpaper.
Alternatively, you can ask the shop where you purchase the wood from to cut to the dimensions of your mirror.
Step 2:
Cut the lumber for the frame. You need to make sure that you have extra length in the 2 vertical pieces so that they can form a box when attached together.
For example, 2 pieces will measure the same as the width of the mirror, while the other 2 pieces will the height of the mirror plus some extra to cover the width of the wood. Otherwise, how are you going to box it up right?
Step 3:
Assemble the frame by applying glue and using nails. Place the piece of plywood on the back of the frame, where it should fit exactly.
Attach the union plates to hold the frame more securely in place.
Step 4:
Sand down your entire frame to make it smooth and remove any splinters. I would recommend starting with a 60 grit sandpaper before doing it again with a 120 grit sandpaper.
Step 5: optional
Depending on what style you wish to have and also the type of wood you used, you can now apply paint and varnish.
Always allow enough time for the paint to dry completely, which typically takes 6-8 hours. I would play it safe and leave it to dry overnight.
On the next day, you can apply a water based varnish, allowing it to dry completely before applying another layer for better protection and effect.
Step 6:
Apply glue to the back of the mirror and stick it into the back of your frame. Place a couple of heavy objects (no sharp objects please!) and give it time to dry.
Step 7:
Install your framing kit and hang it up! Don't forget to take some pictures and make your friends jealous!
Reminder: be sure to use the right hook to hang your mirror. Weigh your mirror and choose a hook that can withstand more than the mirror's weight. I always use two hooks.
And that's it, you've got yourself your own mirror box!