101+ Best Silver Wall Mirrors
Among the many types of metallic colors to choose from, silver is regarded as the cool guy. When incorporating this color, silver wall mirrors not only have the ability to bring and spread light in a room, the frames sometimes act as an additional reflective surface too.
If you are looking for something glamorous yet slightly low-key, silver is your go-to color. They add a touch of elegance and chic to any room, and when paired with other accents and accessories, are perfect for any modern home.
In this post, you will find the best silver wall mirrors collection where you can find the perfect one for your home!
[block id="7091″]
---
Best Silver Wall Mirrors Collection
[block id="sign-up-for-amazon-prime"]
[products category="5744″ columns="3″ limit="300″ orderby="price" order='asc']
---
What material are silver wall mirrors made of?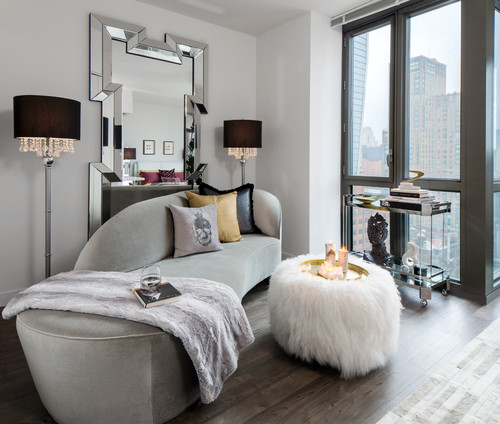 I think it is fair to say that no one expects real silver to be used for a wall mirror unless you have an extremely high budget and the right supplier.
For the most part, the silver color is created using a mix of metals, resin, plastic, glass, or acrylic.
What other colors does silver go with well?
In general, silver goes very well with neutral colors such as white, gray, or black.
The key thing is that you should try to pair it with other cool colors.
Jewel colors also work well, for example turquoise, emerald green, or ruby red.
What shapes should I choose?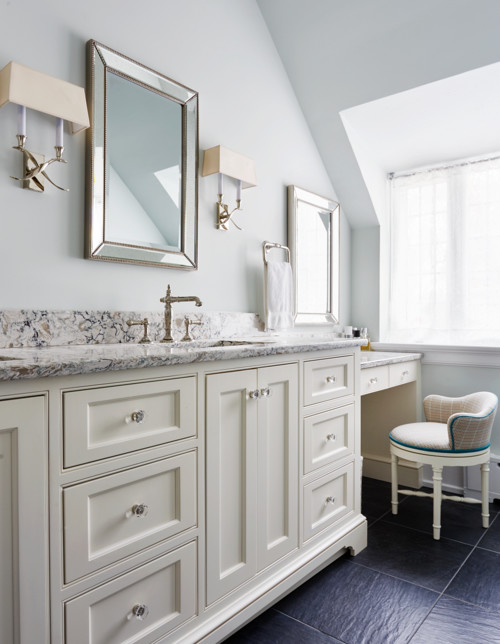 For a more traditional or safe look, go for square or rectangular mirrors. Round mirrors communicate softness, while you can use odd-shaped mirrors such as hexagons or arch wall mirrors to become a focal point.
Read more in our post on how to choose the right wall mirror.
How to mix metals in home decor?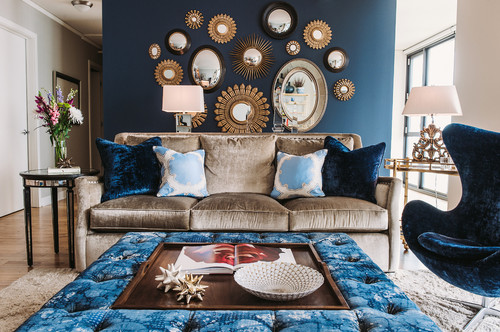 This gets a bit tricky and daunting to some as there are lots of different hues, textures, and finishes that metals come in. How do you get them to play nice?
It used to be said that gold and silver cannot be mixed together, but I think that is incorrect.
What you need to do in situations like that is to choose the dominant color first.
For example, if you chose a gold wall mirror, you can complement it with silver-colored accents.
Do not try to mix in more than 2 or 3 different metals as they simply can't co-exist well.
Spacing out the decor also helps in balancing the strong metallic elements.
What's next after Silver Wall Mirrors?
Now that you know the basics of how to style silver wall mirrors, you may be keen to check out what other options you have.
There are lots of themes to choose from, such as Bohemian, Rattan, or Wicker wall mirrors, or you can look at other metallic mirrors such as brass.
For a bit of hands-on work, you can build your own Shadowbox wall mirror, or learn about how Feng Shui influences the use of mirrors. And lastly, don't forget to check out my top 10 mirrors from Pier1, one of the best online retailers for home decor!