80+ Best Vintage Wall Mirrors
I know of an antique collector who is always on the hunt for something to add to her collection. The thing is when we visited her place, it reminds me of a really old library. There was a musty and old smell to it, no thanks to her huge collection of antiquated items.
Sure, some of them especially the wall mirrors looked really beautiful, but I always thought of how I could incorporate vintage stuff in my home without that drawback.
Frankly, if you are a real aficionado, you probably wouldn't care about the condition, but I guess most of us want that vintage element without bringing that smell in. The good thing is that there are lots of products out there that are created in this style but brand new.
In this post, you will be able to shop for the best vintage wall mirrors and learn a bit more about them.
P.S. even if you can't turn your home into this style of decor, you can always get yourself a handheld or dressing table vanity vintage mirror. I love those! Alternatively, blend them into a gallery wall to add layers!
[block id="7091″]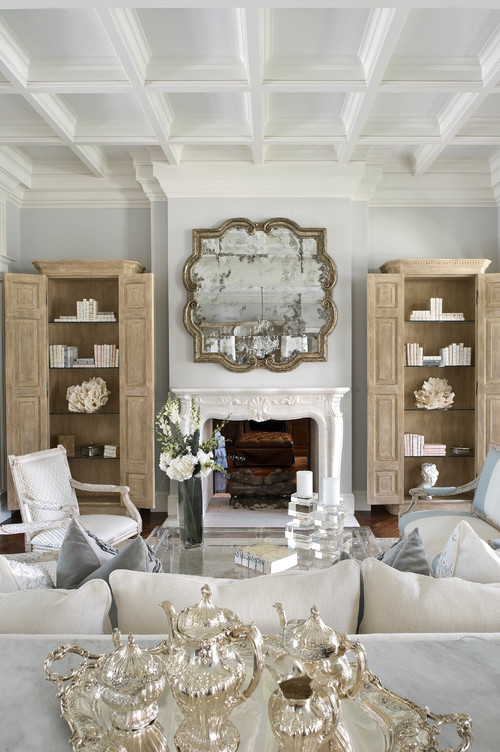 ---
Best Vintage Wall Mirrors Collection
[block id="sign-up-for-amazon-prime"]
[products category="5963″ columns="3″ limit="300″ orderby="price" order='asc']
---
What is vintage style home decor?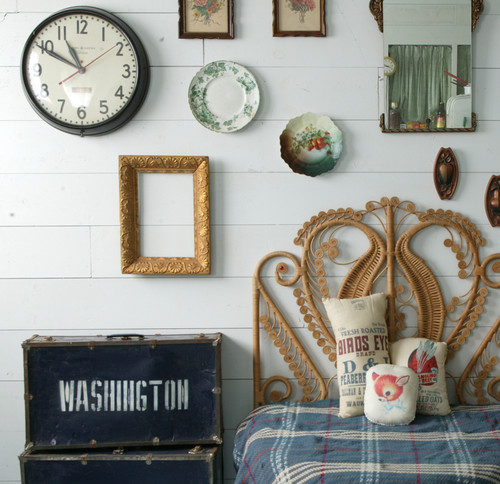 Earlier I spoke about collecting antiques, but in actual fact, it is not really strictly associated with vintage style home decor.
Vintage style is more about making use of antiques to create a unified appearance that can showcase a bit of history and create a lived-in look.
Certainly, having artifacts around can enhance what you are striving to achieve, but there are lots of modern-day items that are created to fit the profile, so we won't need to search high and low in junkyards or thrift stores.
How to create a vintage look in your home?
While you can go hunting for a nice looking decor piece to fit into your home, there are some other ways to create the style. That is if you don't mind some hands-on work.
Here are some ideas:
Repurpose an old crib into a bench
Turn a vinyl record into a side table
Book music box
I am sure that are lots of other ways you can DIY your own vintage home decor, so let the creative juices start flowing!
What's next after vintage wall mirrors? 
Will you be trying out your own DIY project? Have a look at how you can DIY your own shadowbox wall mirror too!
I find that vintage wall decor works well with Art Deco mirrors, or you could also look at metallic mirrors like gold or silver which come in intricate or over-the-top designs.
Last but not least, if you have not done so, be sure to check out our guide on how to choose the right wall mirror for your home!