I was actually hesitating when I started this post, as I wasn't sure if there were really enough unique wicker wall mirror designs out there to make this complete.
But I figured that some of you might want to get to know wicker a bit more, to find out how is it different from rattan, bamboo, or other similar materials.
By the end of this post, I bet you will be the expert and conversation starter the next time you are talking wall decor with your friends!
Below, you will find a small collection of wicker mirrors, but because they are so similar, you can actually find a lot of styles in the rattan wall mirrors post. Remember to check it out too!
[block id="7091″]
---
Best Wicker Wall Mirrors Collection
[block id="sign-up-for-amazon-prime"]
[products category="4578″ columns="3″ limit="300″ orderby="price" order='asc']
---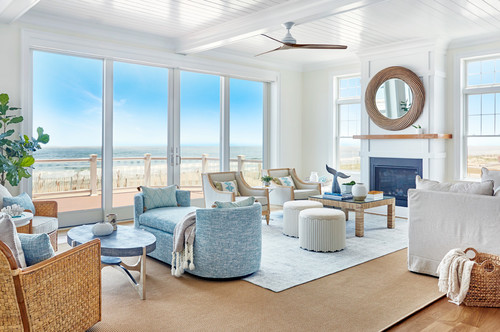 What is wicker?
So what exactly is wicker?
For most of us, we most likely thought of wicker simply as rattan, a material derived from the rattan plant, commonly found in Indonesia.
That is actually inaccurate, as wicker refers to the weaving process of making a certain type of furniture and accessories, which uses rattan among other materials such as bamboo, cane, reed, and willow.
They are all different in appearance, but what ties them together is their pliability as well as natural strength, which makes for excellent furniture.
Most of the time, you will find wicker furniture in coastal home settings as well as outdoor places such as your garden. They are beautiful and blends into the environment easily, and the cool thing is that they are super durable.
Take note that when it comes to outdoor furniture, they are often made with synthetic vinyl and resin which makes them hardier.
How is wicker furniture made?
Wicker furniture is made by a weaving process that began thousands of years ago.
Craftsmen will make use of flexible materials and quite often weave them together with other materials such as metal and wood.
When you are out shopping for wicker furniture next time, you will almost certainly come across natural tan and brown ones, but sometimes you can also get them in a white finish, adding a different variety for furniture shoppers.
How to care for wicker furniture? 
I love wicker furniture and try to incorporate them whenever I can.
They are so easy to clean up!
If you are placing them outdoors, just remember to wipe them off when it gets wet, to prevent them from stinking up due to mildew.
On the other hand, you do not want them to be under the blazing sun all the time, so pair them up with a huge umbrella!
And that's it!
Love wicker? Find more here:
Check out other popular wall mirrors here:
Other wall mirror articles:
And before you go, be sure to get your free wall art printables too!