Mercury Row Furniture: 7 Things You Wished You Knew Before Buying
Mercury Row furniture is a leading manufacturer and retailer of designer home furnishings.
They offer contemporary and modern furniture that is on-trend and has become a popular choice for customers looking for high-quality, unique, and innovative designs.
The company has been featured in New Grove on Houston Street as well as in many other design magazines.
Mercury Row Furniture offers a wide range of home furniture which includes home decor, sofas, home office furniture, dining sets, bedroom sets, and outdoor furniture through their large catalog of inventory.
They are one of the most popular brands on Wayfair and have certainly been on my radar for many years now.
In this Mercury Row review, I aim to answer some of the most common questions you might have before pulling the trigger!
Note: This post may contain affiliate links. Learn more on the disclosure page.
---
Is Mercury Row a good brand?
Mercury Row is a brand of furniture known for its modern, high-quality living room sets, dining room sets, and bedroom sets.
The company sells affordable furniture that looks like it's from more upscale brands. Mercury Row is becoming more popular every year.
When talking about the quality of Mercury Row, one does not need to look much further than the thousands of reviews available online to understand more.
As you browse through each section of furniture available from Mercury Row (they have over 5,000 products on Wayfair!), you will notice a common theme among the reviews.
Most of its customers commented on the high-quality material being used to make its products, as well as being very comfortable to use.
Another common remark is the furniture from Mercury Row is very well priced in terms of the value they offer.
These are 2 of the most important factors to me when it comes to selecting furniture for my home if you asked me.
What kind of furniture does Mercury Row make?
Mercury Row has a large selection of furniture available for sale right now, enough to cover pretty much every aspect of any home.
Here is a glimpse of the different types of furniture produced by Mercury Row:
Bedroom furniture and bedding
Living room furniture
Dining room furniture
Home office furniture
Kitchen and dining furniture
Area rugs
Lighting
Home decor
Accent furniture
Seasonal decor including Christmas trees!
This selection comprises lots of beautifully made modern mid-century style pieces, so if that's the theme you are going for, Mercury Row could be perfect for you!
Be sure to check out Gracie Oaks furniture too, another brand by Wayfair.
Where is Mercury Row furniture made?
Mercury Row furniture is an American company that manufactures the majority of its products in the United States. There are likely a few exceptions, particularly when it comes to area rugs as they tend to come from areas such as Turkey.
Who owns Mercury Row?
Mercury Row is one of the exclusive brands owned by Wayfair.
To explain a little, Wayfair is an online ecommerce platform that carries hundreds of thousands from manufacturers all over the world. They provide the platform that connects suppliers (in this case the manufacturers) with its large pool of customers.
Besides that, Wayfair also owns a number of exclusive brands including Mercury Row, Andover Mills, Kelly Clarkson Home, Three Posts, and Breakwater Bay.
Each of these brands is created to suit the different needs of consumers. For example, Andover Mills focuses more on traditional furniture while Breakwater Bay caters to a crowd searching for nautical style furniture.
Who sells mercury row furniture?
This is where it might get a little confusing for shoppers.
Mercury Row is supposed to be exclusively available only on Wayfair, the company that owns the brand, but if you looked around, you would be able to find it on a few other platforms.
I was able to find Mercury Row furniture on ShopStyle and BHG, but once you dig deeper, you will realize that they will redirect you to Wayfair to complete the purchase or to one of Wayfair's sister brands such as Joss and Main and All Modern.
These sister sites do carry a smaller range of Mercury Row furniture in order to cater to their unique clientele.
All said, the best and safest way to purchase Mercury Row products is directly from Wayfair.
They have the widest range of products you can find anywhere and I will be the first to tell you their service is excellent.
How to contact Mercury Row?
Right now, there is no direct way to contact a Mercury Row representative, but that does not mean you cannot know more about them. Simply send your inquiries to Wayfair and they will be able to answer your questions. The staff over at Wayfair is well trained and can answer pretty much any questions related to the products.
Is Wayfair a legit site?
Wayfair is 100% a legit site. In fact, they are one of the biggest online retailers of furniture and decor, with over $14 billion in revenues!
They have been in business since 2002, operating through the online space all this time.
However, things are changing slightly as they will be launching their first brick-and-mortar shop in Massachusetts in 2022.
Great news for us shoppers!
---
My Favorite Mercury Row Home Furnishing and Decor
Mercury Row Sofas and Arm Chair
---
Mercury Row TV Consoles
---
Mercury Row Bedroom Furniture
---
Mercury Row Coffee Tables
---
Mercury Row Outdoor Furniture
---
Mercury Row Seasonal Decor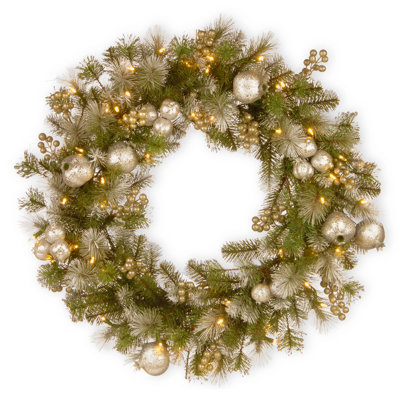 Glittery Pomegranate Lighted Plastic Wreath
This artificial pine wreath adds a glam, modern look to your collection of Christmas decorations, and is perfect for accenting covered outdoor or indoor locations. This wreath features snow-tipped branches and is accented with clusters of gold berries and glittered pomegranate fruit. Plus, it is pre-strung with battery-operated warm white LED lights for an energy-efficient glow. It's easy to set up with a timer for 6 hours of light and 18 hours without, so you don't have to worry about turning it on and off! Please note that since this wreath features glitter, shedding is likely. Size: 24"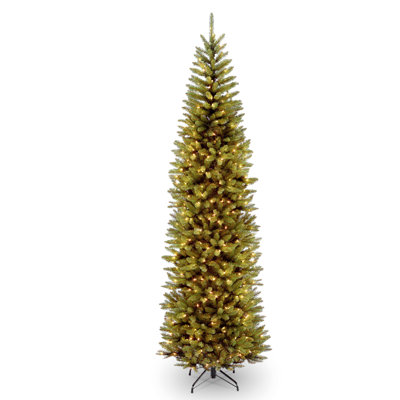 Kingswood Fir Green Artificial Christmas Tree with Clear/White Lights
Deck the halls for the holidays with this festive artificial Fir Christmas Tree - a great way to keep your floors needle-free! Sitting atop a footed base for a stable foundation, its frame is crafted from metal and features lush PVC branches so it stays green without ever needing to be watered. Its slim, modern design comes in a variety of sizes that make it perfect for small spaces, or any corner of your home. Best of all? This tree arrives pre-lit with clear white lights that add brightness to your living room or den. Just place the plug-in into the wall and enjoy the spirit of the season. Size: 10'
---
Mercury Row Kitchen and Dining
---
Mercury Row Home Office Furniture
---
In conclusion: Mercury Row Furniture
I hope you found this article useful and learned a bit more about Mercury Row furniture. They are a good quality brand from Wayfair, one of my favorite online retailers to get anything from furniture to decor.
Be sure to check them out here!
Here are more interesting articles you should check out too: