100+ Unique Kitchen Clock Ideas
For many, the kitchen is the heart of the home. It is where delicious hearty food is made, where the family gathers to put a meal together, where lots of memories are made.
Being able to tell the time while you are in here is one thing, and having a unique kitchen wall clock not only fulfills that purpose, it also enhances the ambience and adds a personal touch to a very important part of the home.
It is also a good place to show off your creativity and decorate your kitchen walls with an eye-catching timepiece, displaying your fun side for all to admire. I really like one of those clocks designed like pots, pans, or cooking equipment. They are so cute!
In this post, I will share some decoration tips as well as give you some unique kitchen clock ideas so you're ready to get to work right after reading!
[block id="7091″]
---
10 Best Kitchen Clocks
[products ids="36669,36697,36678,19778,36685,36690,36447,36442,36415,36699″]
---
Unique Kitchen Clock Ideas
[block id="sign-up-for-amazon-prime"][products category="14839″ columns="3″ limit="300″ orderby="price" order='asc']
---
Kitchen Clock Ideas Gallery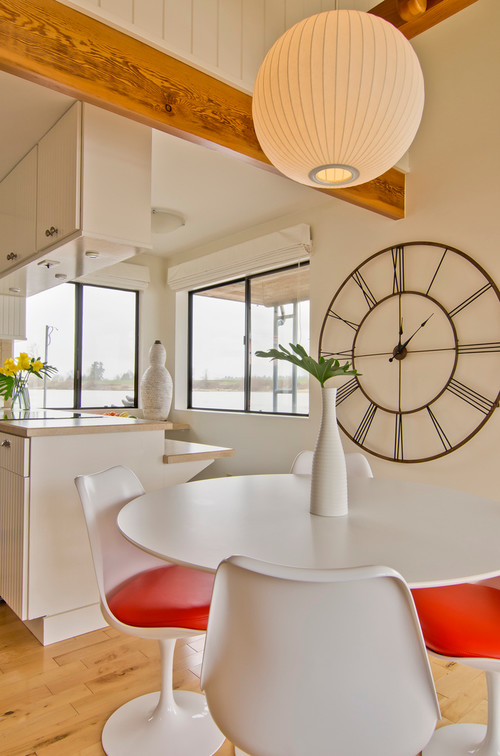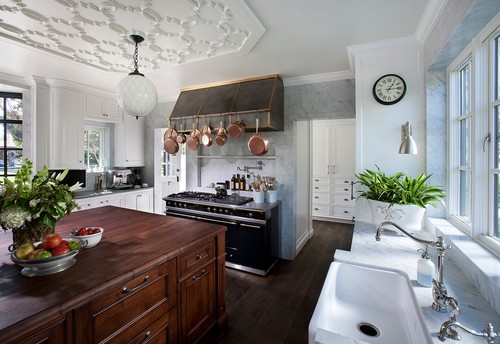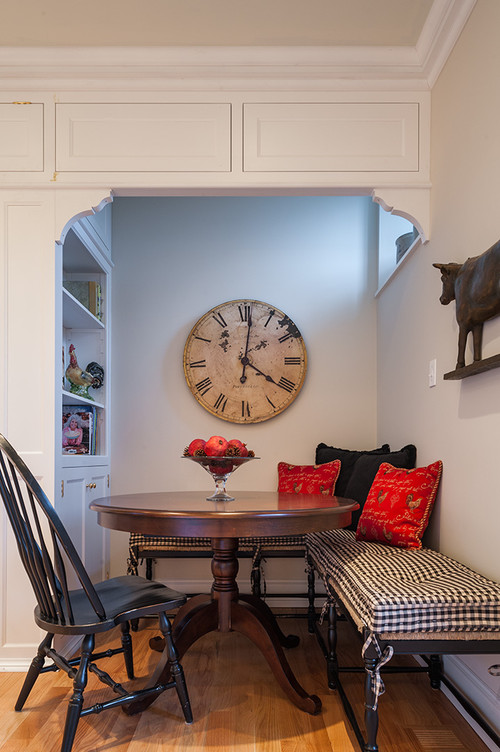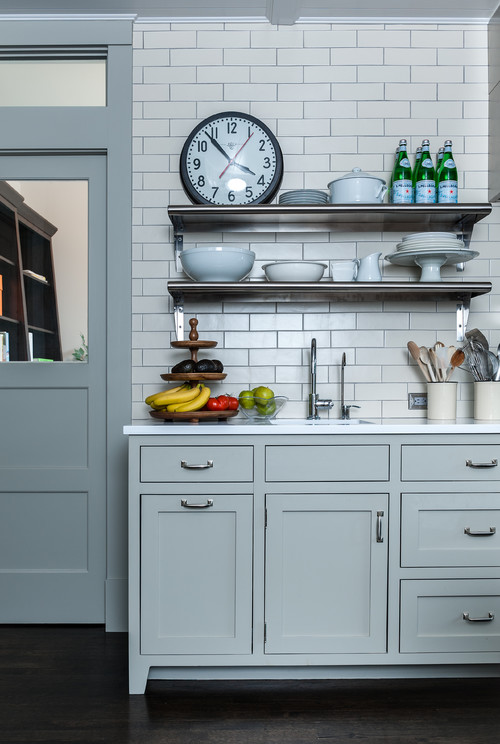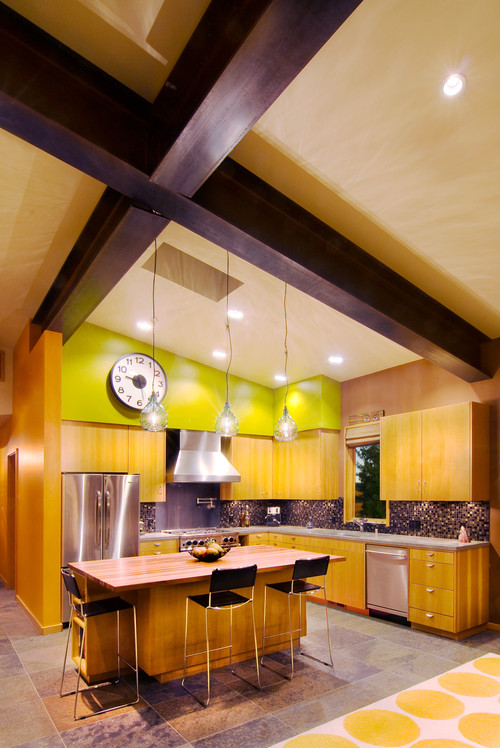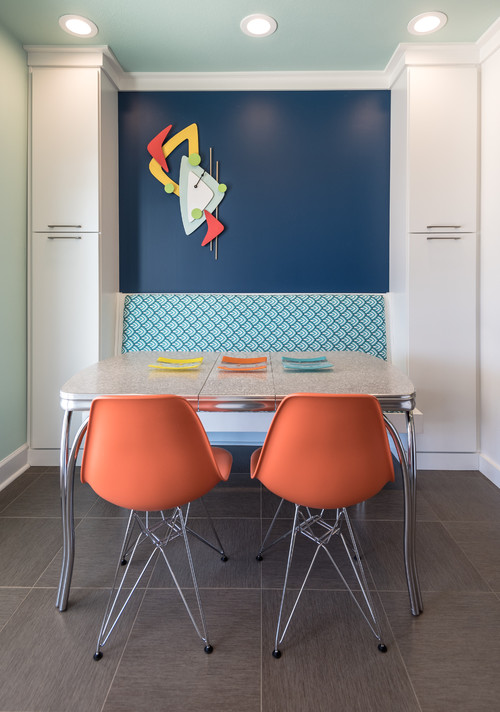 What features should I look out for in a kitchen clock?
First and foremost, you would want to choose a spot where your kitchen wall clock can display prominently, After all, you will want to show off its unique features and characteristics.
The other thing to pay attention to is the visibility of the clock hands, If you are more concerned with telling the time, then you got to go with something that is clear and easy to read. This is more likely if you have elderly at home, in which case you would pick something with high contrast and a large clock face.
On the other hand, if you are going for a fun design such as a chef clock, you might have to sacrifice some of that visibility.
These designs are usually chosen for their style rather than being strictly functional.
If you prefer something more functional, a digital wall clock could do the trick nicely without taking up much space.
How to match a wall clock with my kitchen decor?
Adding a decorative kitchen wall clock is not a complicated affair. The best kitchen clock is the one that brings out your personality the most! I personally use a cuckoo clock in my kitchen as they are so special and I love the sound it makes!
Assuming you wish to stay on the safe side, you would choose a kitchen wall clock that has colors that closely match the cabinetry, or the backsplash, or even the countertop. This is a good way to keep things congruent.
While it is good to keep the theme as similar as possible, sometimes you can be more playful and use cute and funny designs to jazz things up. But beware not to overdo it.
A rustic farmhouse clock against a metallic surface is probably not a good option.
What's next after Kitchen Wall Clocks?
Choosing the right clock can be tricky, especially when there are so many options and choices available. But I guess that's the fun part, right? Searching and finding the one that you really love and can envision as part of your home.
I hope this post has helped to inspire you in finding the right kitchen clock. If you stick around, you would be able to check out lots of other home and wall decor inspiration such as:
How to choose the right wall clock?
200+ Best Pendulum Wall Clocks
200+ Best Coastal Beach Wall Clocks
How to pick the right wall mirror that will blend in seamlessly